Help yourself to our collection of best resources available to get your Website to the next level.

DIVI – is the most popular WordPress Theme powered by the Divi Builder, an insanely fast and incredibly intuitive front end editor.
Be Superfly – divi child themes & plugins that will rock your world.
DIVIcio.us – An amazing Resource to find both free and premium resources(tutorials, layouts, plugins and child themes) that will improve your web design workflow with Divi. Have fun!
MarkHendriksen.com – Want to learn how to become a web designer? Here you will find all of the right sources and tools to become a web designer.
Divi Cake – You've discovered everything you need to build your next Divi project! Divi Cake is a community driven marketplace for Divi Child Themes, Builder Layouts, and Plugins.
B3Multimedia -Premium Divi Child Themes, Builder Layouts, and Plugins.
Domains

NameSilo – Get your Domains for less than 10 USD per year.
Hosting

Flywheel – The Best Managed Hosting there is. They are perfect for Freelancers & Agencies and help you to scale your business faster than you thought.
Stablepoint – Professional Cloud Web Hosting without compromise.
Siteground – Managed WordPress Hosting. Powerful, yet simple to use.
Plugins
Shortpixel – Best Image Optimization plugin to make your Website load faster.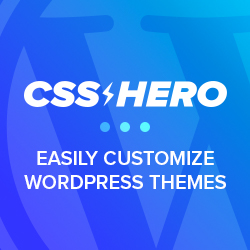 CSSHero – Easily customize WordPress Themes. CSS Hero is the definitive WordPress plugin to easily customize the look of your site, with an easy and intuitive point and click interface.
Cartflows – Get More Leads, Increase Conversions, & Maximize Profits without having to buy more paid ads or generate more traffic…
Josh Hall – Divi Tutorials, WordPress Tutorials & Web Design Courses with Josh Hall. Learn how to Build Awesome Websites & Create a Web Design Business that gives you freedom and a lifestyle you love.
Affiliate Disclosure: Some of the links in this post are 'affiliate links.' This means if you click on the link and purchase the item, We will receive an affiliate commission